The FiX™ 82 comes with four (4) LED's on the top of the case.  The Signal Status LED's are the two LED's located on the left, while the Calibration Status LED's are located on the right. Both the Signal and Calibration Status LED's represent the status of the Left and Right channels.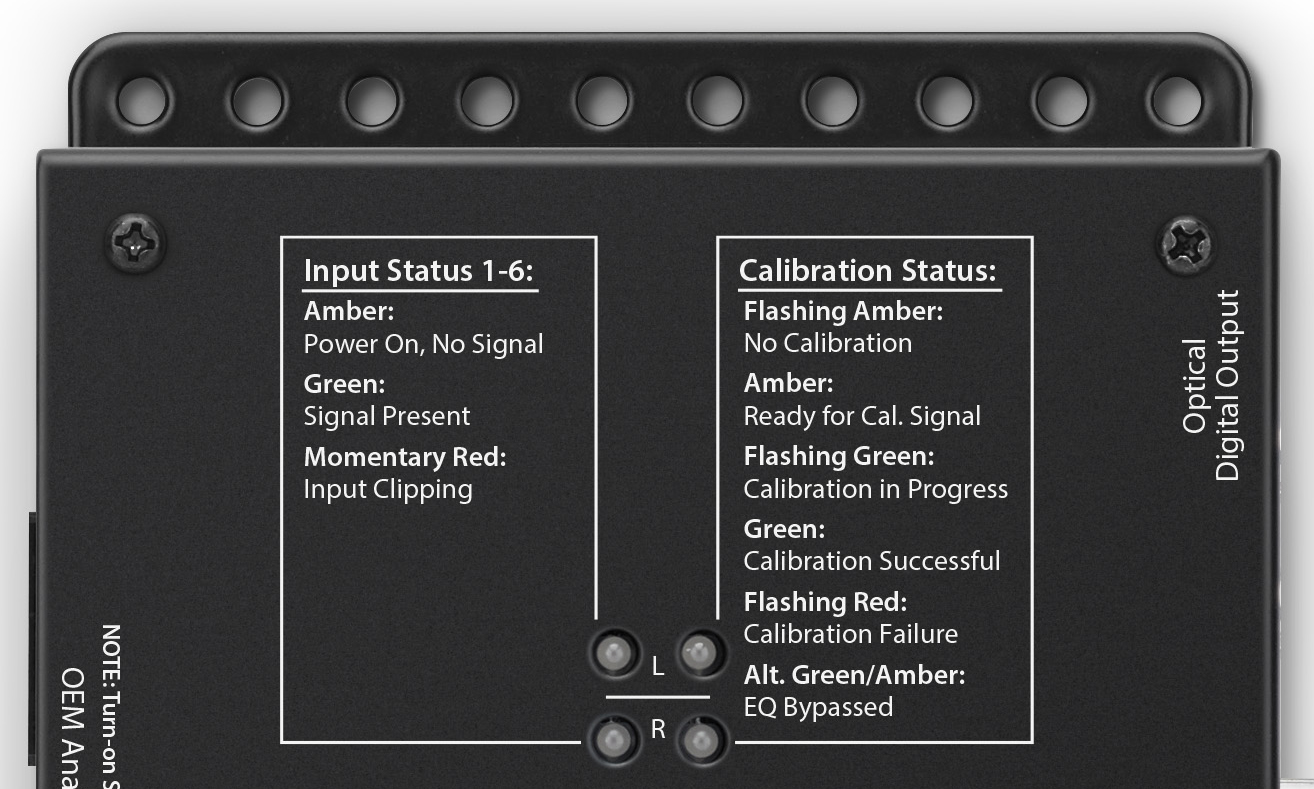 Signal Status LED's:
Amber: Power On, No Signal detected
Green: Power On, Signal Present
Red: Power On, Input Clipping
Calibration Status LED's: 
Flashing Amber: No Calibration. Normal at initial start up or after factory reset.


Two Quick Green Flashes: Signals initiation of Calibration Process


Flashing Green: Calibration in Process once signal is detected


Solid Green: Successful Calibration


Alternating Green/Amber: Bypass EQ Mode activated


One (1) Red Flash: Calibrated response not flat


Two (2) Red Flash: Incomplete audio spectrum


Three (3) Red Flash: Delay compensation failure


Four (4) Red Flash: No or low input signal level
If the Calibration Status LED's are flashing any sequence of RED, the calibration process failed.  Read the articles on FiX™ 82 Calibration and  FiX™ 82 Calibration Failure Troubleshooting for more information.