JL Audio Retail Customers: The information herein is intended for OEM boat dealers only. For retail warranty support and questions, please see Warranty & Non-Warranty Repair Service Options.
If you are an OEM boat dealer in need of warranty help, you have reached the right place. Let's go over the steps below on how to submit a warranty request form through our online portal.
Video:
Step-by-step:
From the JL Audio home page, you would click the "Support" tab either in the top right corner:
or in the condensed menu bar: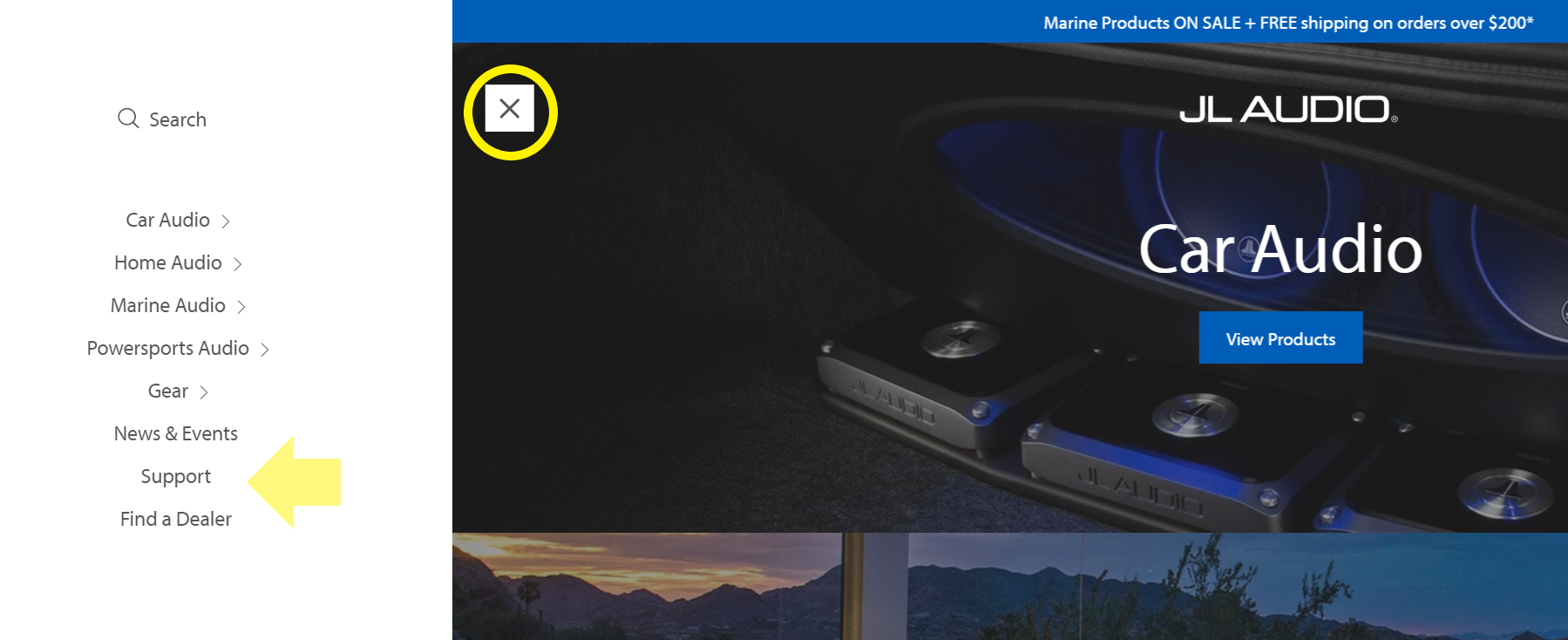 Next, you will reach our main Help Center landing page, please click the "Submit a Request" link at the top:
Now, select "Marine OEM Dealer Warranty Request":
Complete all of the form fields and attach any pertinent files to your request.
Your submission will then be sent to the OEM Support team. If there is any missing or incorrect information, a support agent will contact you by phone or email in an attempt to get that information, so that the request can be processed.